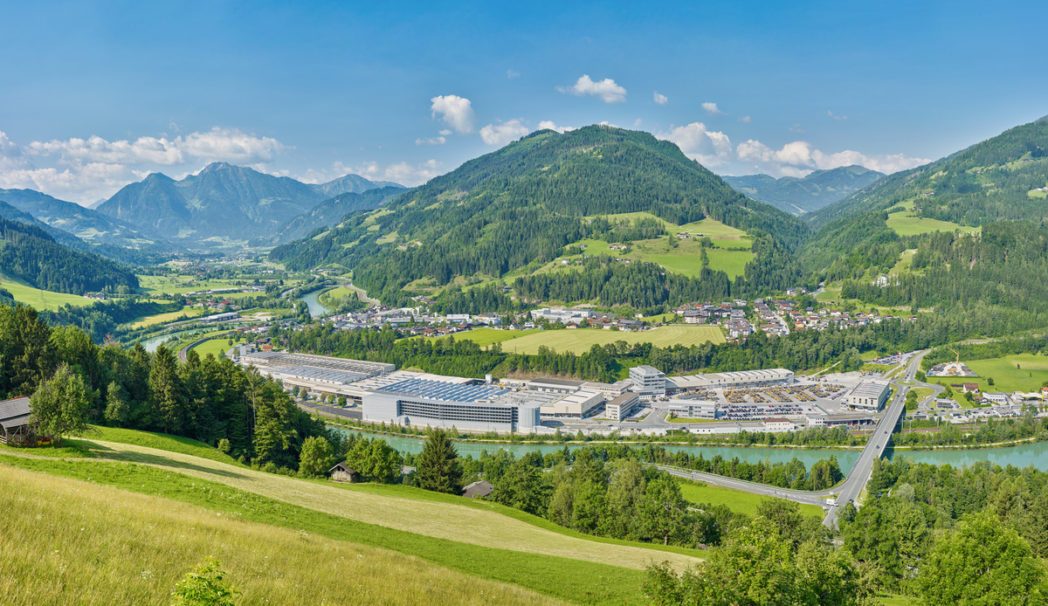 8. February 2023
These companies in Salzburg have great IT know-how
What do Red Bull, PALFINGER and Porsche Holding have in common? They have their headquarters in Salzburg. You didn't know that? Many other large companies are based here: world market leaders, trading groups and global industrial companies.
IT is not necessarily their core business, but since digitalisation is penetrating all areas, there is still a big focus on it. They are known for innovative digital solutions and the application of the latest technologies. So if you want to be at the forefront of the digital future in an international, successful company, this is the place for you!
Flexible working time models, remote working options and training and development opportunities – these are the things these companies offer their employees. But what else distinguishes them as employers and what opportunities there are for IT employees is presented here.
These are a few of the big players in Salzburg:
Porsche Holding
Company headquarters: Salzburg City
Company size: 34,000 employees worldwide
Porsche is certainly a familiar name to everyone! But did you know that Porsche Holding has its headquarters in Salzburg? Porsche Holding imports and sells the brands of the VW Group, such as Audi, Seat and Porsche. It also offers service and financial services in the automotive sector and develops its own IT systems in Porsche Informatik – and this is where it gets interesting for IT experts! Whether internships, jobs for students, trainee programmes or direct entry: many opportunities and areas are open to IT talents.
But they also have a lot to offer: The employees' children are looked after in the company kindergarten. This also promotes the compatibility of job and family. A restaurant with freshly cooked menus every day takes care of the physical well-being, while sports activities such as yoga or CrossHIIT are offered. Sponsored language courses benefit the international colleagues.
You can apply here.
Your contact.
SPAR ICS
Company headquarters: City of Salzburg
Company size: > 500 employees in Austria, Hungary, Croatia, Slovenia and Italy
Retail and IT – that's not just online shopping!
With its own IT company SPAR ICS, the retail company SPAR develops IT products and services for the food retail, sports retail and shopping centre divisions in Austria and other EU countries. The SPAR Austria Group is Austria's market leader in retail and the largest domestic employer. IT employees work in software development, system engineering or application management. For students and specialists with less professional experience, SPAR ICS offers, for example, the newly developed SAP trainee programme.
Employees profit from numerous benefits. For example, they receive discounts at the many partners of the SPAR Group. Employees who come to Salzburg are also supported with language courses.
You can apply here.
Your contact: Maria Zillner
Salzburg AG
Company headquarters: Salzburg City
Company size: > 2,400 employees
Salzburg AG provides electricity, light, water, heat, internet, television, telephone and also transports Salzburgers from A to B by bus and train. If you live in Salzburg, you can't get around Salzburg's energy supplier, provider of communication solutions and operator of public transport!
Salzburg AG needs network specialists, solution architects, software developers and many other IT experts for the various areas. It also trains IT apprentices and trainees. Foreign professionals are made as easy as possible to integrate into their new home country, for example by supporting German language courses. Salzburg AG also supports its staff in balancing family and career: for example, with an equal opportunities programme that promotes women in technical professions. In addition, there are Adventure or Robo Camps for children during the holidays, which also get them excited about MINT topics (mathematics, information technology, natural sciences and technology) at the same time.
You can apply here. (german)
Your contact: Christina Hofmann
Want to find out about other employers in the IT sector? This way.
PALFINGER
Company headquarters: Bergheim near Salzburg
Company size: over 12,000 employees worldwide
You want to fly high with PALFINGER cranes? You can do that in Salzburg, where the international technology and mechanical engineering company has its headquarters.
PALFINGER is the world's leading producer and supplier of innovative crane and lifting solutions. In addition to the main site in Bergheim, there are also locations in Elsbethen and Salzburg Kasern – and also in over 30 countries worldwide. The PALFINGER Group therefore lives and breathes internationality, which is also reflected in its employees. Foreign colleagues are therefore more than welcome! And since digitalisation is a major issue at PALFINGER due to Industry 4.0, the company is looking for IT specialists in areas ranging from software architecture, application development, security, cloud computing, IT & operations, data science and mechatronics to business processes.
PALFINGER employees benefit from the "palfit" health programme, for example. They can choose from many different offers: voluntary health checks, sports courses or physiotherapy. Employees are fed in the subsidised company restaurant. And there are joint activities to promote team cohesion.
You can apply here.
Your contact.
Wüstenrot
Company headquarters: Salzburg City
Company size: 1.500 employees
Can saving and providing be innovative? You bet!
Because Wüstenrot Technology GmbH designs and develops software for the financial services of the Wüstenrot Group, which is known for complete solutions for saving, financing, providing for the future and insuring. It is one of the most successful financial service providers in Austria. Developers, programme and project managers, enterprise architects and database specialists work at Wüstenrot.
At Wüstenrot Technology GmbH, employees receive freshly prepared meals every day in the company bistro, a company pension scheme and health promotion programmes. Flat hierarchies and open and respectful interaction with each other characterise the company culture.
Apply here. (german)
Your contact: Eva Lindner
Digital Elektronik
Headquarters: St. Leonhard near Salzburg
Company size: > 450 employees at three locations in Salzburg and Bosnia, 250 of them in Salzburg
Are you interested in IT technology? Then Digital Elektronik is the right place for you.
Digital Elektronik develops and produces complete mechatronic solutions for industry – from hardware and mechanics to software. The company specialises in control technology, sensor and communication technology, LED technology, drive and medical technology. In addition to the main location in St. Leonhard near Salzburg, the company has two further locations in Tamsweg in the province of Salzburg and in Bosnia.
The family-run company employs IT technicians, mechatronics engineers and electronics engineers in particular. Pupils and students are trained through apprenticeships and internships. People from many different nations work at Digital Elektronik. They appreciate the open and appreciative corporate culture, which welcomes new colleagues with open arms.
You can apply here. (german)
Your contact: Johannes Hainzl
Do you have questions about living and working in Salzburg? Contact us!
Liebherr
Company headquarters: Bischofshofen, 10 further companies in Austria
Company size: 950 employees in Bischofshofen, over 50,000 worldwide
The Liebherr Group is one of the world's largest manufacturers of construction machinery. The Liebherr plant in Bischofshofen, in the midst of the mountains in the province of Salzburg, develops, produces and sells the Liebherr Group's wheel loaders. Digitalisation is also making inroads into the manufacture of construction machinery, and with it the need for IT specialists in a wide range of areas is growing.
The family business offers its employees numerous benefits, such as an onboarding programme for new colleagues. There are also discounts at partner companies and an in-house canteen with a meal allowance.
You can apply here.
Your contact: Valerie Hofer
Red Bull
Company headquarters: Fuschl am See
Company size: 16,000 employees in 172 countries, 2,000 in Austria
Did you know that Red Bull is a Salzburg company? You know Red Bull from its energy drinks, but also from numerous sporting and cultural events. And in Salzburg you simply can't miss the logo with the two red bulls.
IT specialists have many opportunities to make a career there: At Red Bull, the Red Bull Media House, the Flying Bulls or the Wings for Life Foundation or in one of the other consumer product divisions. We are looking for experts in UX design, app development, cloud management or security. Not only experienced professionals have a chance here: the Red Bull Graduate Programme supports graduates.
The company is particularly impressive with its office premises – with the headquarters directly on Lake Fuschl, which impresses with its glass architecture, the former barracks in Elsbethen, which is more reminiscent of a campus than an office building, or the Red Bull Media House in Wals with state of the art technologies for TV and film productions.
Apply here.
Your contact: Sophie Fürst
These are just a few examples of innovative employers for IT specialists. If you want to know which companies are currently looking for IT specialists, we recommend job platforms such as LinkedIn Jobs or English Job Search Austria. Our team at the Welcome Service will also be happy to support you in all matters relating to living and working in Salzburg.
That might be interesting for you